Melanie und Daniel – romantische Gartenhochzeit
Nun erwartet euch eine hinreißende Hochzeit mit viel Romantik und Stil und eine himmlisch schöne Bilderwelt von Jessica Lorren.
Das Hochzeitsdatum stand bereits nach wenigen Dates fest: Es würde der 25. Juni sein. Denn zufällig heirateten einst die Eltern von Melanie und Daniel am selben Tag, im selben Jahr.
26 Jahre später sagten auch Melanie und Daniel an diesem bedeutungsvollen Tag Ja. Die beiden wollten eine Hochzeitsfeier im kleinen Rahmen; angelehnt an eines ihrer liebsten Reiseziele, wurde das Dekorationskonzept im Stil der französischen Provence umgesetzt.
Dunkles Grün in Kombination mit Creme-Tönen, satte Natur, romantische Details, dezente Eleganz und viel Lavendel als typische Note dieser Region.
Unberührtes Waldland und eine wilde Blumenwiese etwas außerhalb von Atlanta boten die perfekte Kulisse für diese naturbewusste Hochzeit.
Der schönste Moment des Tages war jener, als sich die beiden vor dem Altar sahen. Melanie hatte Schmetterlinge im Bauch, wir haben Gänsehaut. Daniel flüstert ihr zu: "Du siehst aus wie eine Prinzessin." Es war eine berührende, sehr persönliche Zeremonie, die kein Auge trocken ließ.
Melanies Brautjungfern halten Lavendelsträußchen in ihren Händen, der Brautstrauß hingegen ist üppig und wild und ganz im Stil des Hochzeitsthemas gehalten.
Die Hochzeitstafel aus dunklem Holz ist minimalistisch mit Kerzenständern und Wasserflaschen, auf denen gleichzeitig die Tischnummern geschrieben stehen, gehalten. Der florale Tischschmuck ist dafür umso opulenter dekoriert: creme-farbene Rosen, Lavendel, Olivenbaumzweige und Ruscus hängen bis über das Tischende hinaus.
Euch erwarten wundervolle Bilder der Fotografin Jessica Lorren von einer traumhaften Hochzeit mit viel Herz und Stil.
Melanie und Daniel's Ehegelübde gibt es am Ende des Beitrags nachzulesen. Spätestens jetzt solltet ihr übrigens die Taschentücher zücken…
Text: Birgit Guth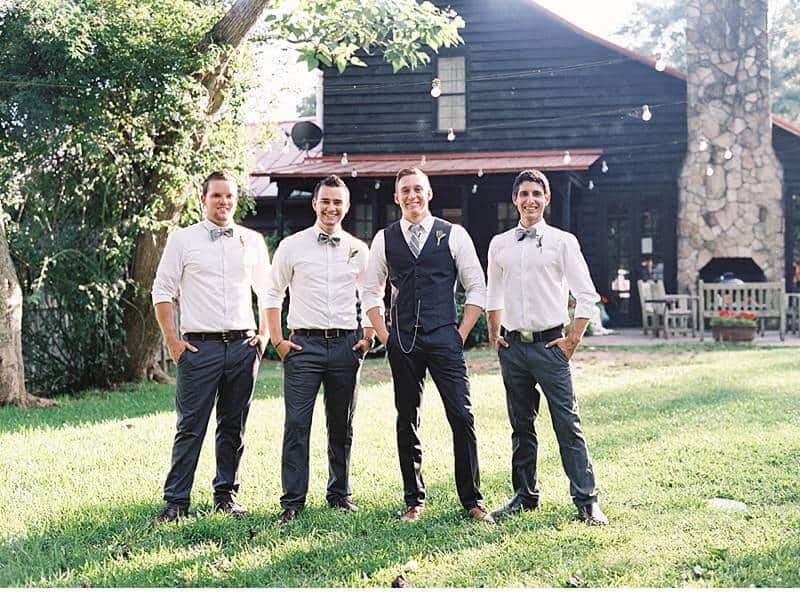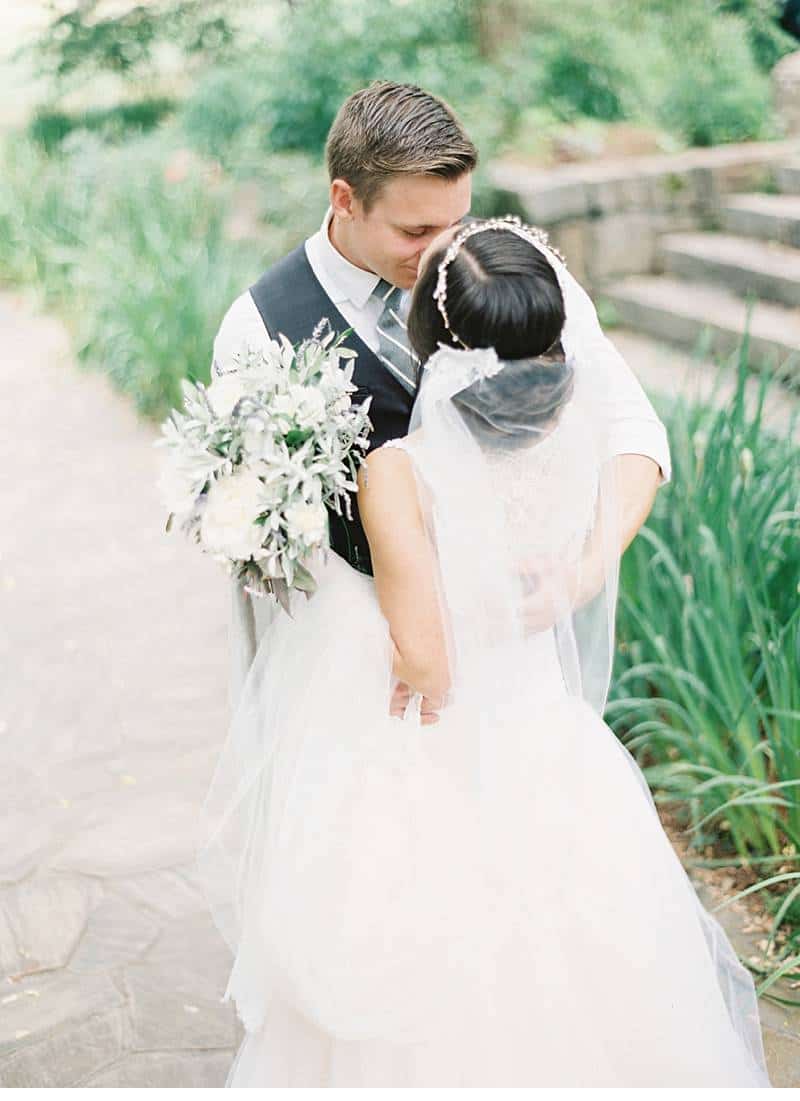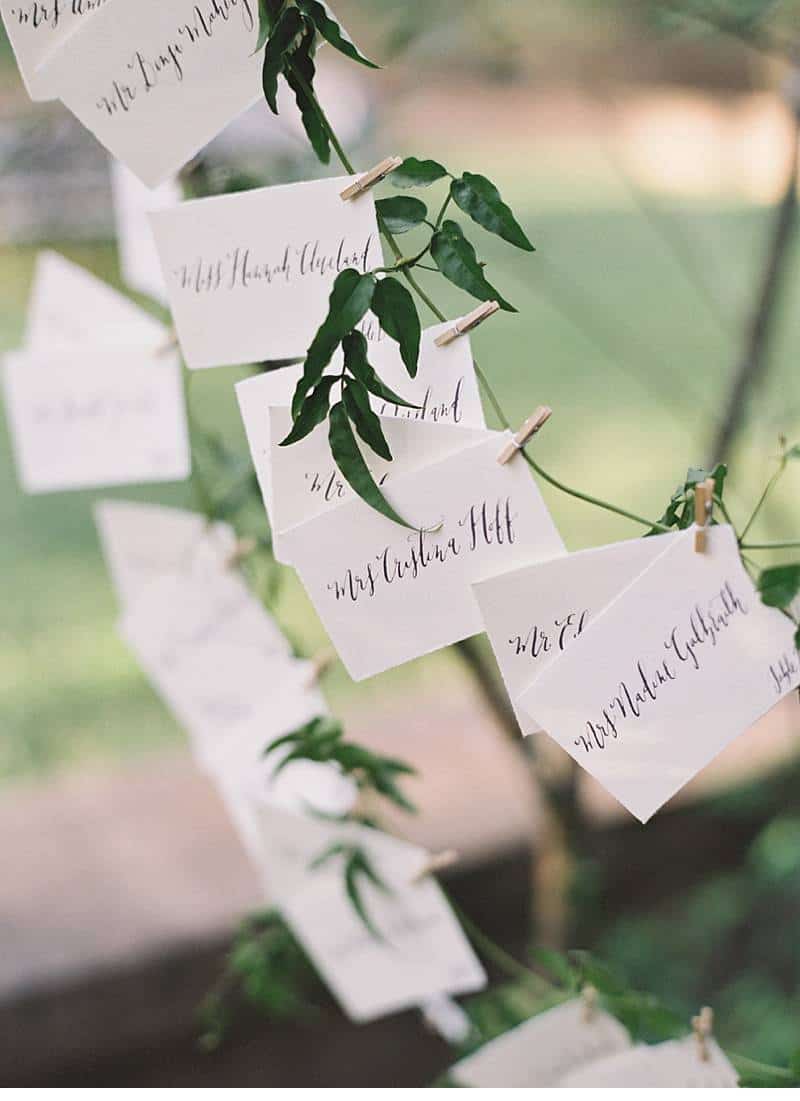 PHOTOGRAPHY: Jessica Lorren Photography
EVENT DESIGN, STYLING, BRIDE'S BOUQET: Jesscia Sloane
VENUE: Serenbe Farms in Palmetto, Georgia
FLORAL DESIGN: Amy Osaba
DRESS AND VEIL: Miss Tashina
SHOES: Chloe flats, BHLDN heels
CROWN: Carlee Sizemore
HAIR AND MAKE-UP: Amanda Agros
EARRINGS: BHLDN
SUIT: Express
BRIDESMAID DRESSES: Asos, Macy's, Nordstrom
STATIONERY AND CALLIGRAPHY: Signora e Mare
CATERING: Sun In My Belly
DESSERTS: Earth and Sugar
BOUQET RIBBON: Frou Frou Chic
RENTALS: Goodwin Events
VIDEOGRAPHY: T&C Photographie
Heartfelt Personal Wedding Vows
Melanie's vows:
"My Love, I've been praying for you for as long as I can remember. That God would bless my future husband and keep him safe. That He would bless me with my perfect second half. Someone funny to always make me laugh. Someone strong to keep me safe. Someone tall to reach the shelves I can't reach. Someone who will be a great father, and an even better partner to go through life with. I never expected He would give me all of that and so much more! You are the most beautiful person I've ever met, inside and out. You are my very best friend. I can't wait to spend forever with you.
I promise to love you through the good times and bad. Through all my failures and imperfections. I promise to always support you, care for you, to always have your back. I promise to love you. wholly, deeply, truly, always. Two weeks was all it took for you to steal my heart forever."
Daniel's vows:
"My Love, you are not the woman of my dreams. Rather, you far surpass any conceptual idea I ever derived in my mind of the perfect woman. You are my first thought as I rise in the morning, and the last as I lay down at night. I crave your touch; to feel you next to me. I am so excited… beyond words… to finally call you my wife. I can't promise that I won't forget to take out the trash, or will never say anything hurtful. I can't promise that I will always say exactly what you need to hear. I can promise, though, that I will always love you. Whether that be in word, deed, or sentiment, I vow to love you with all that I am. I promise to make the strongest conscious effort to speak only words flowing from the tender adoration that I hold in my heart for you, and to apologize with sincerity when I fail.
I promise to be the shoulder on which you rest your head, wipe your tears, and fall asleep. I vow to pursue you until death, seeking romance in you and you alone. I promise to be faithful to you, and to fortify our marriage from Satan's attempts to destroy it. Our God is a mighty fortress, and we will forever find our refuge in Him.
I vow to be the very best husband and father that I can, teaching our children to follow Jesus' example of love and grace, and to love Him above all else. I promise to tell you how beautiful you are, every day in this life. I promise to bring you flowers for no other reason than to remind you of my love for you. I promise to write you notes just to make you smile. Finally, I promise to be Always and Forever, your adoring husband."